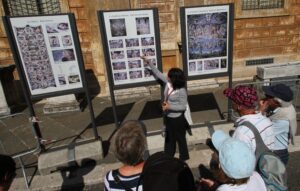 I'm a 100% Roman guide.
I was born and raised in Rome and I never get tired of walking and admiring the city. I'm still enchanted by our charming cobblestoned streets, terrific churches and lovely fountains.
Walking around in the streets of the Eternal City, you can breathe History!
The beauty of Rome is overwhelming,there is so much to see! It would take you a life to visit every archaeological site or museum..
Visiting Rome in one day..is simply impossible!
A careful selection is warmly suggested: schedule few sites per day and spend the rest of the day enjoying the Dolce Vita, maybe with a glass of vino..
I'm here to help you in this choice: we can plan together your Roman Holiday. Together we can choose the perfect tour for you, with the best timing and tips to avoid lines, the heat or the crowd.
Below you'll find just a selection of my tours, you can request changes or a brand new itinerary. I'll be happy to create a tailor made tour for your group.
Remember that there is no such thing as "must-see" site or museum: we're all different, and we may prefer an outdoor walk to a museum.
Share with me your likes and dislikes: with me as your Personal Guide, you'll have a local at your service!
I'm ready to reply to every questions about the Roman History… but I'm also here to let you discover traditions and lifestyle of the "modern"Rome.
During my tours, you can sip the best coffee in Rome or taste the thin-crust pizza (Roman Style) or enjoy an authenic Italian gelato.
I'll suggest you my fav place in town to enjoy a genuine meal!
Are you ready to discover "my" Rome?
Now put on your walking shoes..and follow me 🙂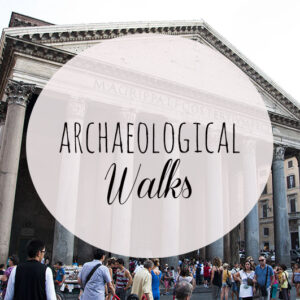 Ancient Rome basic tour
Ancient Rome extensive tour : Forum, Colosseum and Palatine Hill (4 hours)
3. Roman Forum and Palatine Hill : Forum, Palatine Hill and the special openings.
4. Imperial Rome : Ancient Rome+Underground site or Baths of Caracalla (fullday)
5. Underground Rome :  San Clemente and Roman Houses on the Caelian Hill (3 hours)
6. Daily life in the Ancient Rome : Baths of Caracalla, Roman Houses on the Caelian Hill (3 hours)
7. Campus Martius walking tour: Pantheon, Largo Argentina, Ara Pacis and more (3 hours)
8. Walking with the Emperors: Markets of Trajan and the Imperial Fora
9. Circus Maximus and Velabrum: In the footsteps of Hercules: Circus Maximus, Forum Boarium Bocca Verità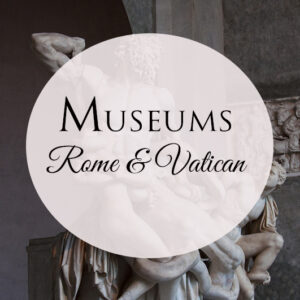 14. Capitoline Museums: the oldest museum of the world. Meet the She-Wolf and the Colossus of Constantine.
15. Borghese Gallery The collection of the Cardinal nephew Scipio Borghese
The National Museum of Archaeology: Palazzo Massimo (on request)
The National Etruscan Museum of Villa Giulia (on request)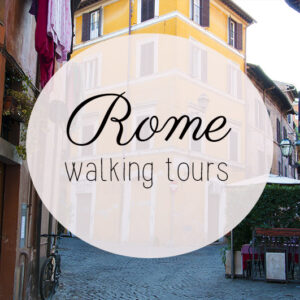 11.Trastevere and the Jewish Ghetto Untouched districts, narrow alleys and beautiful churches 3 hours
12.Hidden Jems of Rome Go off the beaten path exploring the river banks, Tiber Island and the Aventine Hill 3 hours
13. A Walk in the History: Discovering Ancient Rome and the center by foot (fullday)